God Bless America
---
HAWKINS FAMILY
CAN YOU NAME US ?
If you have Questions, Wish information or Have Suggestions
E-Mail Me


---
This site is owned by Debbie Valenta ©
E-Mail Me.


Arthur Hines & Frank Valenta Sr.
Bertha May Hawkins Wedding 1939
Nov 30,1907
---



ROOTS, TRUNK, LIMBS, BRANCHES, LEAVES

My Roots are Still Shallow. 
My Trunk is Strong. 
My Limbs are Many. 
My Branches are Forming.
My Leaves are Still Few.
I Hope to find many more branches with many leaves. 
If you can join
My Tree Welcome You Be.
Please sign my guest book on your way thru. 
Who knows down this road of life we search, It may 
someday bring us back together You and Me.

---
My List of Branches & Links
MY SURNAMES: The Branches of My Tree Site Last Updated 10-8-2004
My Family Tree Maker Home Page
The Nuts Fall From The Tree: Cooper, Merritt, Nichols, Wyatt, Parker, Harris Tree
WANT TO JOIN THE COOPERATIVE? For membership details, please visit

---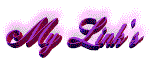 My Research Links Pages

Thousand + Link's
States and Countries
Many Resources and Specialty Sites
Something for Everyone
And
Universal Translator
---


My Awards Page
---


Earthlink Sucks
I had more down time & drop offs than on line time!



---


Total Life and End of Life Planning Resource Center
Connecting families, caregivers and resource providers.



---
This site proudly...

---
---
---
Post a link to your Web Site in my Free-For-All Links page... Click Here.

NO ADULY OR SEXUAL LINKS ALLOWED.
---
Sign My Guestbook
View My Guestbook


---
| | | |
| --- | --- | --- |
| | New Texas Roots Top 100 Genealogy Sites | |
---
If Your Looking For GENEALOGY Related Research Books Check Here.
---
Free Ancestry Family Tree Software--Download Now!
RootsWeb General Search
---
---
---